This website is currently under construction : while we are updating it, please feel free to browse here. Our new one will be up very soon !

After launching the first edition in 2009 and the success of following editions, Kriol Jazz Festival - Praia will make the streets of the Cape Verdean capital resonate again
from April 4th to the 11th 2015
.
Meet a panel of creole artists for a human and musical exchange around this 7th edition's schedule.
After giving tribute to Horace Silver, Code di Dona, Cesaria Evora, Manuel Clarinete and Morgadinho, it is Dany Silva who will be honoured this time.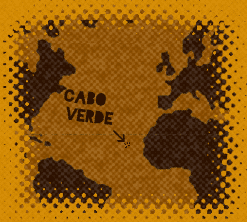 Praia is located in Santiago, the largest and most populated island of the archipelago of Cape Verde, 500 km off the coast of Senegal. Historians consider that the the first Creole language was born in this former Portuguese colony. Recently, a neighboring site has been classified as World Heritage of Humanity.